The features of our solutions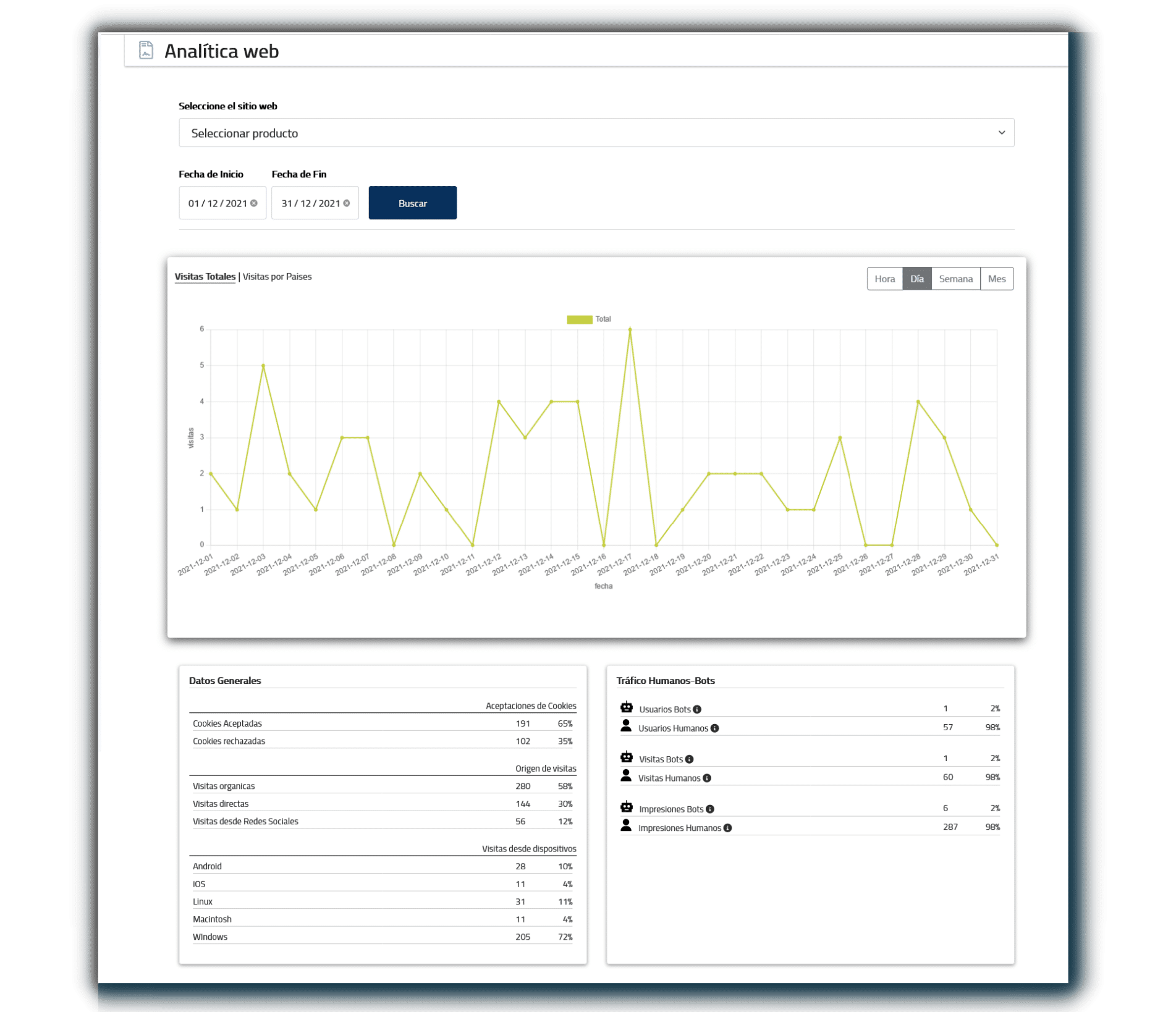 Your website traffic statistics
Discover from where your visits come from, being a quality information and getting useful data which will serve you to analyze the traffic of your site.
All the gatered data will fullfil with the GDPR and you can even check the cuantity of refused and accepted cookes in each visit yo your web and distinguish the bot and human traffic.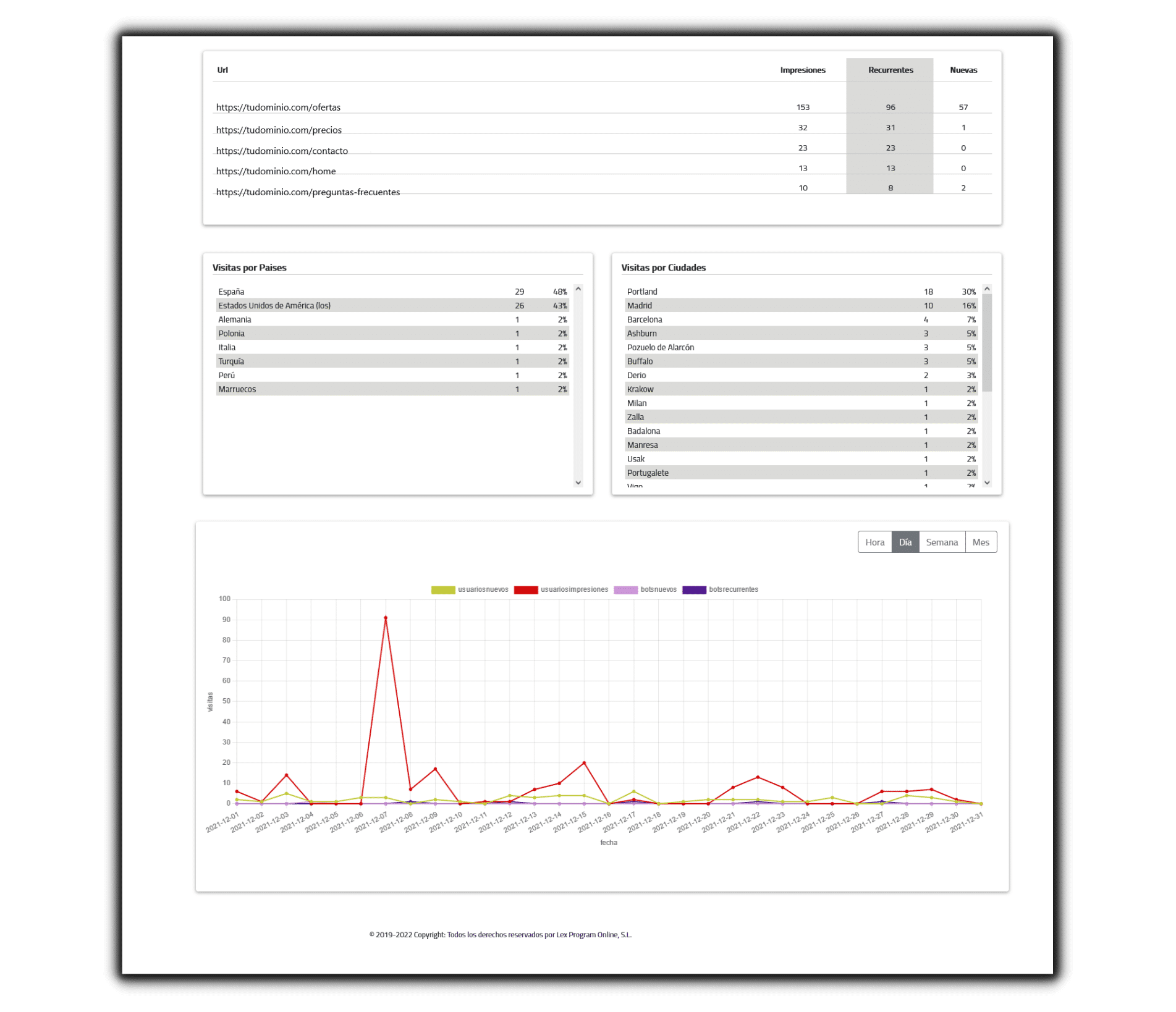 Dynamic general conditions for Ecommerce adapted to each country
Online stores, e-commerce and any other business with internet sales, must inform about different delivery times and guarantees, distinguishing country by country. With our dynamic configuration you will comply. Unique service in the world.